Search for our current vacancies on Seek. Can't find something that suits you? Why not submit your résumé, along with a cover letter outlining your expression of interest to recruitment@afgonline.com.au and if a suitable position becomes available we can contact you.
We take pride in our commitment to our employees.
Our core values are a direct reflection of our strong company culture, which governs how we interact with our people and our customers.
At AFG, career and personal development is important to us and we're committed to ensuring our employees achieve their career goals. We support the growth of our staff by providing a development pathway with both internal and external training organised where appropriate. We love to celebrate how our colleagues have developed and progressed their careers since starting with AFG.
Committed to supporting each other, sharing knowledge and ideas.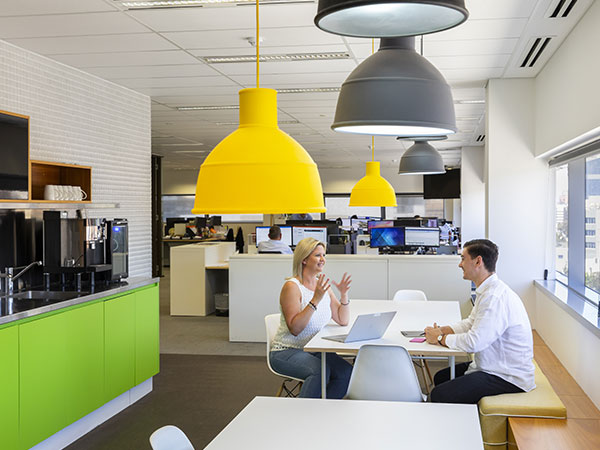 Check out the benefits that you can enjoy at AFG
We place high importance on work/life balance for employees – we work hard, but we also make time for fun and understand our employee's family commitments.
Our people are our most important asset and we are committed to the maintenance and promotion of workplace diversity and inclusion.
Diversity and inclusion drives our ability to attract, retain, motivate and develop the best talent, create an engaged workforce, deliver the highest quality services to our customers and continue to grow our business.
Diversity is so important when it comes to business, it's widely regarded as a key driver of business growth, one that helps foster creativity and innovation. It drives better business decisions and it gives companies like us a key competitive advantage.
When it comes to people, a broad set of experiences and different ways of looking at things often lead to more points of view, better ideas, faster ways of solving problems or ways to leverage
Our staff work hard, and we thank them for that! Throughout the year, we acknowledge the efforts of our employees with a range of functions. We come together at the end of every week on Friday afternoon in our staff break out room, alternating between Record club, Board Game club or just a catch up with team members from across the business.
On top of this we have a range of functions and team building activities across the year including movie nights, staff conferences, trivia nights, scavenger hunts and family fun days. It's a great way for our staff to get to know those who they may not work directly with as well as enjoying some down time with their team.
Interested in pursuing a career at AFG?