Issued 19 February 2016
In these Terms and Conditions of Use, the expressions we, us and our mean Australian Finance Group Ltd ABN 11 066 385 822 (AFG) Australian Credit Licence 389087 and any related entity.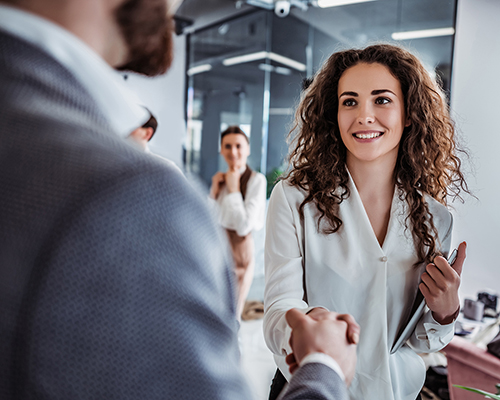 Terms and conditions of use
By accessing, viewing or otherwise using any of our websites, you acknowledge and agree to be subject to these Terms and Conditions of Use, our Privacy Policy and any other notices, disclaimers or terms and conditions contained on our websites, as amended or modified from time to time (together the Terms and Conditions of Use). If you do not accept our Terms and Conditions of Use you are not authorised to use our websites.
These are our current Terms and Conditions of Use and they replace any others which have appeared previously on any of our websites. We may at any time vary these Terms and Conditions of Use by publishing the new version on our websites. By accessing any of our websites you are deemed to accept the current Terms and Conditions of Use displayed. We reserve any and all rights not expressly granted in these Terms and Conditions of Use.
Any calculators or information provided on our websites are provided for your convenience only and do not constitute either credit or financial advice. Information on our websites has been prepared without consideration of your particular circumstances and should be viewed as generic information only and not as indicating that you should follow a particular course of action.
There may be security risks in sending information via the Internet. You should assess these potential risks when deciding whether to use our online services.
Our websites may contain links to other websites operated by third parties. We do not endorse or approve of the operators of any third party websites, or the information, graphics and material featured on third party websites. To the extent permitted by law, we accept no responsibility or liability and give no warranty in any way in respect of third party websites or the goods and services offered to you on any third party websites.
We may receive payments from operators or owners of third party websites in relation to goods or services supplied to you by them as a result of you linking to their website from ours.
Use by persons outside of Australia
Our websites are provided for use by Australian residents only, and the products and services described in them are not directed at anyone in any country other than Australia. If you are not one of our customers and are accessing our websites from outside Australia, you must not submit or attempt to submit any online application or request. Online applications and requests for products initiated outside of Australia will not be accepted from anyone who is not an existing customer.
The information contained in our websites has been prepared in accordance with the laws applicable to the Commonwealth of Australia.
Unless we tell you otherwise, any software you download from a third party website is their product and not ours. We point that out because some products may be subject to a licence agreement between you and them.
To the extent permitted by law, we accept no responsibility or liability in respect of such third party products, provide no warranty, and give no endorsement in respect of such products or any party connected with them. We do, however, welcome your feedback or suggestions concerning them.
While we have tried hard to make sure there are no mistakes in any of the information on our websites, we do not warrant that we have verified the information and we do not warrant the accuracy, adequacy or completeness of it or that the information is suitable for your intended use. Further, all information is subject to change without notice.
We recommend that you seek independent advice before acting upon any of the information on our websites.
We do not guarantee that our websites are free from viruses, or that access to our sites will be uninterrupted.
You acknowledge and agree that your use of our websites is at your own risk. You must ensure that that the process which you use for accessing our websites does not expose you to the risk of viruses or other forms of interference which may damage your own computer system.
Subject to any responsibilities which are implied by law and cannot be excluded, neither we, nor any of our employees, agents or officers are liable to you for any losses, damages, liabilities, claims or expenses (including but not limited to legal costs and defence or settlement costs) whether direct or indirect, whatsoever arising out of or referable to information on our websites or your use of our websites or any modification, suspension or discontinuance of our websites – whether in contract, tort including negligence, statute or otherwise.
Our liability for a breach of a condition or warranty implied by law or otherwise, and which cannot be excluded, is limited to the extent possible, at our option, to:
the resupply of the goods or services;
the repair of the goods or services
the payment of the cost of having the goods or services supplied again or repaired.
The material on our websites is protected by copyright. Other than for the purposes and subject to the conditions prescribed under the Copyright Act 1968 (Cth), no part of it may in any form or by any means (electronic, mechanical, micro copying, photocopying, recording, or otherwise) be reproduced, uploaded to a third party, linked to, framed, stored in a retrieval system or transmitted without our prior written permission.
You also must not in any form or by any means commercialise any information, products or services obtained from our websites without our prior written permission. Our websites include registered trade marks owned by us (or our licensors). You must not use any of our trade marks in any way without our prior written consent.
You must not link to any of our websites without our prior written permission.
Webinar terms and conditions of use
The information provided in this Webinar is current as at the date the Webinar is recorded and is subject to change at any time and without notice. It does not contain all possible information about the topics covered. Although AFG believes that all the information given in the course of or in connection with the Webinar presentation is accurate and reliable at the time it is provided, no warranty or accuracy or reliability as to such information is given and no responsibility for loss arising in any way from or in connection with errors or omissions in any information provided (including responsibility to any person by reason of negligence) is accepted by AFG or by any of its agents or employees. By registering for a Webinar, a participant agrees that any communication or information transmitted during the Webinar, such as live questions, are available for the Webinar audience and are also recorded for AFG's information purposes.
Please note any information provided is of a general nature and/or for illustrative purposes. It does not take into account a person's objectives, financial situation or needs and is not intended to provide, and should not be relied on for, tax, legal, financial or accounting advice. By accessing this Webinar, you agree that AFG will not be liable for any loss incurred due to the use of the information and the material contained in this Webinar. Access to this Webinar does not imply or create any legal relationship between AFG and a person viewing the Webinar (excluding pre-existing contractual relationships between AFG and its members). The copyright in the material contained in the Webinar solely belongs to AFG and any access to it by the general public or any person does not imply free license to use it unless permitted by law.
AFG standard competition terms and conditions
Issued 11 May 2021
These terms and conditions (the Standard Ts & Cs) are the standard terms and conditions that apply to any competition offered by Australian Finance Group Ltd ABN 11 066 385 822 (we or us) Level 4, 100 Havelock Street, West Perth WA 6005 (a Competition) after 31 July 2017.
These terms and conditions are additional to the conditions of entry outlined in the Haven newsletter under the Haven Win section.
Additional conditions of entry may apply to a Competition (Additional Conditions). To the extent that an Additional Condition is inconsistent with these Standard Ts & Cs, the Additional Condition will apply. Additional Conditions will be provided with the how to enter information.
We may withdraw, replace or vary these Standard Ts & Cs without notice.
We may specify that these Standard Ts & Cs do not apply with respect to a particular Competition.
By entering a Competition you are deemed to have accepted these Standard Ts& Cs and any Additional Conditions. We recommend you read all terms and conditions in full before entering a Competition.
Each Competition is a game of skill. Chance plays no part in the determination of the winner. Each entry will be individually judged, in our absolute discretion, according to its merits and based on set criteria determined by us.
Each Competition is only open to Australian residents aged 18 years or over.
Only one entry is permitted per person.
No responsibility is accepted for late, lost or misdirected entries.
Entries received by us after 23:59 (11:59pm) on the closing date may be excluded from the Competition.
The judge's decision is final. There will only be one winner for a Competition and no correspondence will be entered into. Failure to disqualify an ineligible entrant does not invalidate the judge's decision.
The winner will be decided within a reasonable period following the Competition closing date (usually within 1 month) and will be notified after this time. Unsuccessful entrants will not be notified.
The winner will receive the specified prize. However, if the prize is unavailable or there is another impediment, we reserve the right to substitute a prize of at least equivalent value. Gift cards are subject to their terms and conditions of issue (including expiry date). You should review those terms and conditions on the gift card issuer's website.
The prize is non-transferable, exchangeable or redeemable for cash.
Any incorrect entrant details may render an entry invalid. It is the entrant's responsibility to inform us of any change in their personal information including contact details. If there is a dispute as to the identity of an entrant, the entrant will be deemed to be the person whose name is on the entry.
The prize will be delivered to the winner's specified address in Australia within 28 days of a Competition being decided. If we are unable to deliver the prize to the winner's specified address after making reasonable efforts to do so, the prize will be forfeited and will remain our property.
To the extent permitted by law, we have no responsibility if the prize is stolen, lost, or damaged in transit; or for any defects in, or malfunction of, the prize.
Our employees and their immediate families and any person we have previously notified are not permitted to enter our competitions or promotions, are ineligible to enter.
We reserve the right to verify the validity of entries and entrants (including an entrant's identity, age and address) and to disqualify any entrant (including the winning entrant) who tampers with the entry process or submits an entry that, in our opinion is: not in accordance with the applicable terms and conditions; illegal; objectionable; potentially insulting; defamatory; or otherwise not in keeping with the spirit of the Competition.
We may, in our absolute discretion, vary, amend or cancel a Competition including after the closing date for entries.
All entries become our property. The entrant grants us a non-exclusive perpetual worldwide licence to use and exploit all intellectual property rights (including, without limitation copyright) and consents to us doing (or omitting to do) any acts in respect of the entry which may otherwise constitute an infringement of an entrant's moral rights.
We may use all or part of the entry for promotional, marketing or publicity purposes for no fee.
The entrant warrants to us that the entry is their own original work and does not infringe any rights of any third party. The entrant indemnifies us for any loss, damage, cost or expense arising from the entrant's breach of this warranty.
By entering the Competition the entrant consents to us using their name, photograph and entry (or any part of the entry) for any commercial purposes in any media for an unlimited period without remuneration for the purpose of promoting this Competition (including any outcome), and promoting any products manufactured, distributed and/or supplied by us.
We are not liable for any cost, expense, loss or damage whatsoever suffered (including but not limited to indirect or consequential loss) or for any personal injury suffered or sustained as a result of entry in a Competition or taking the prize, except for any liability which cannot be excluded by law. To the extent permitted by law, our liability with respect to a Competition is limited to the value of the prize.
We collect entrants' personal information ("PI") in order to conduct the Competition and may, for this purpose, disclose such PI to third parties, including but not limited to agents, contractors, service providers, prize suppliers and, as required, to Australian regulatory authorities. Entry is conditional on our use and disclosure of the PI. We will collect, use and disclose PI as set out in our Privacy Policy, which can be viewed at www.afgonline.com.au/privacy/. In addition to any collection, use or disclosure of PI that may be outlined in our Privacy Policy, we may, for an indefinite period, unless otherwise advised by an entrant, use the PI for promotional, marketing, publicity, research and profiling purposes, including sending electronic messages or telephoning the entrant. Our Privacy Policy also contains information about how entrants may opt-out from contact by us as well as how to access, update or correct their PI. Our Privacy Policy also details how entrants may complain about a breach of the Australian Privacy Principles and how those complaints will be dealt with by us.
Failure by us to enforce any of our rights does not constitute a waiver of those rights.