Your complete broker technology solution
Suite360 is your single stop for broker technology. We've combined the full suite of tools and technology that brokers need to succeed.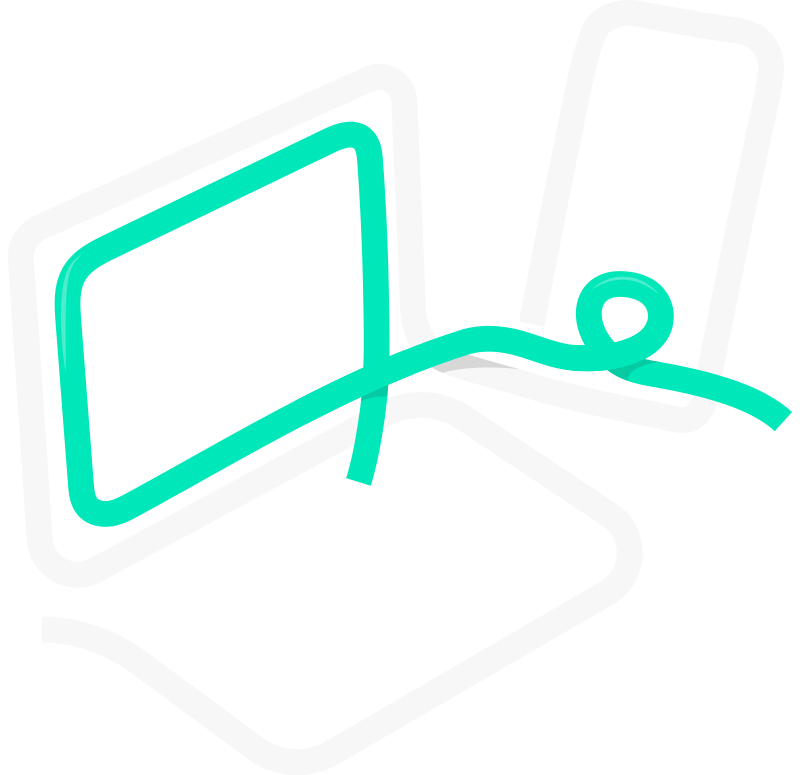 Do it all with Suite360 ​
CRM
CRM streamlines the way you work, providing a powerful tool for managing clients, applications, sales and more.
Customer360
Customer360 is your digital customer information collection tool designed to collect the right documents and information at the right time.
Business
Business is your specialised Commercial and Asset Finance platform designed to fast-track your diversification.
Analytics
Our analytics platform puts your data to work so that you know what is working and what to do next. Powerful reporting helps you track settlements, lodgements and run detailed reports to understand your opportunities.
Learn
Your online learning management platform tracks and manages your CPD while providing access to an extensive library of on-demand courses and content to help you run your business, your team and stay ahead.
Lenders
Your lender search engine for product specifications, policies, lenders contacts, lender calculators, commissions information, your lender matrix and marketing materials.
Help
Help is your extensive knowledge base of information covering everything brokers, lenders, technology and more.
Refer
Your custom-built referral management tool that tracks your referral business with full visibility for you and your referrers.

The ultimate digital workspace for tomorrow's brokers
Our new CRM is your all-in-one digital tool that enables you to manage your customer, nurture your sales pipeline, lodge and manage applications and run your business more efficiently.
By integrating all your essential CRM tools (and more) into one powerful and easy-to-use platform, you can cut down on time-consuming admin and focus on closing more deals and growing your business.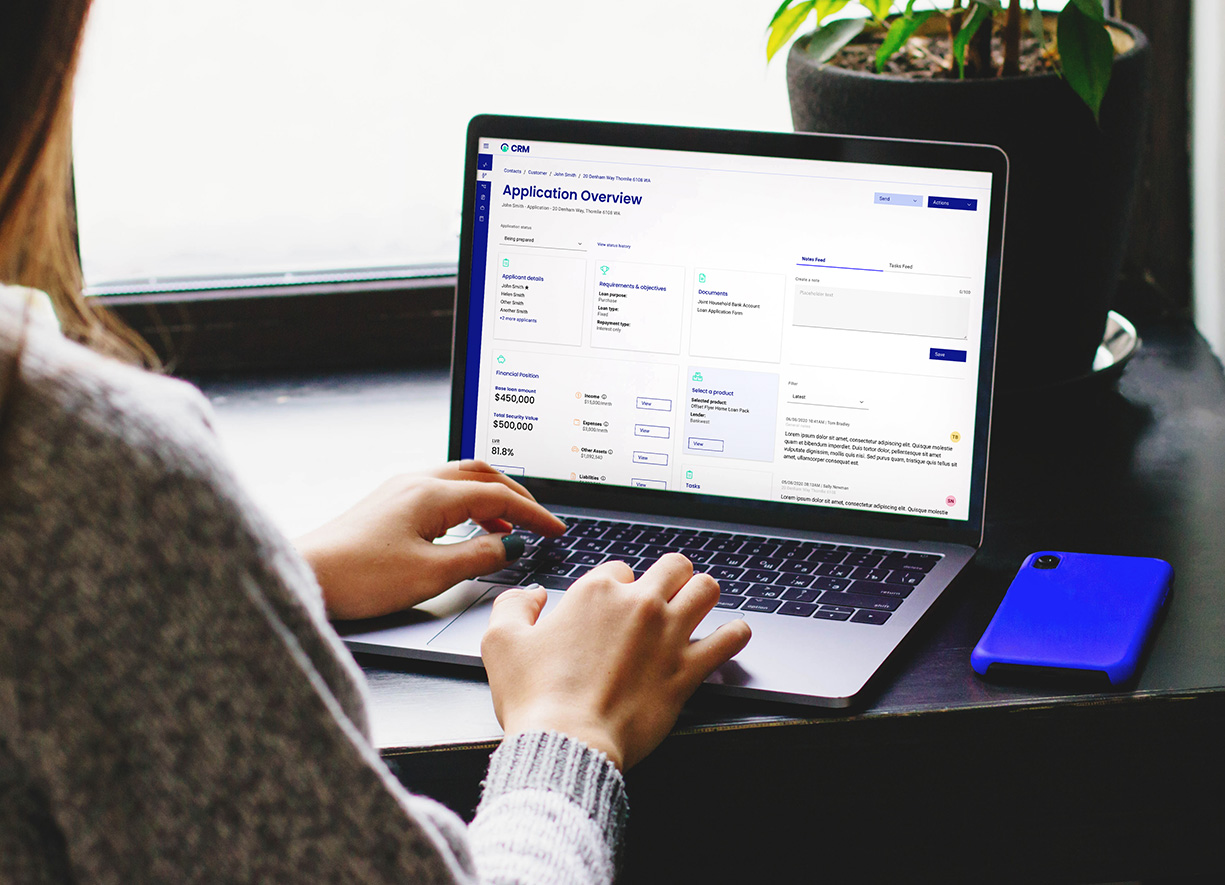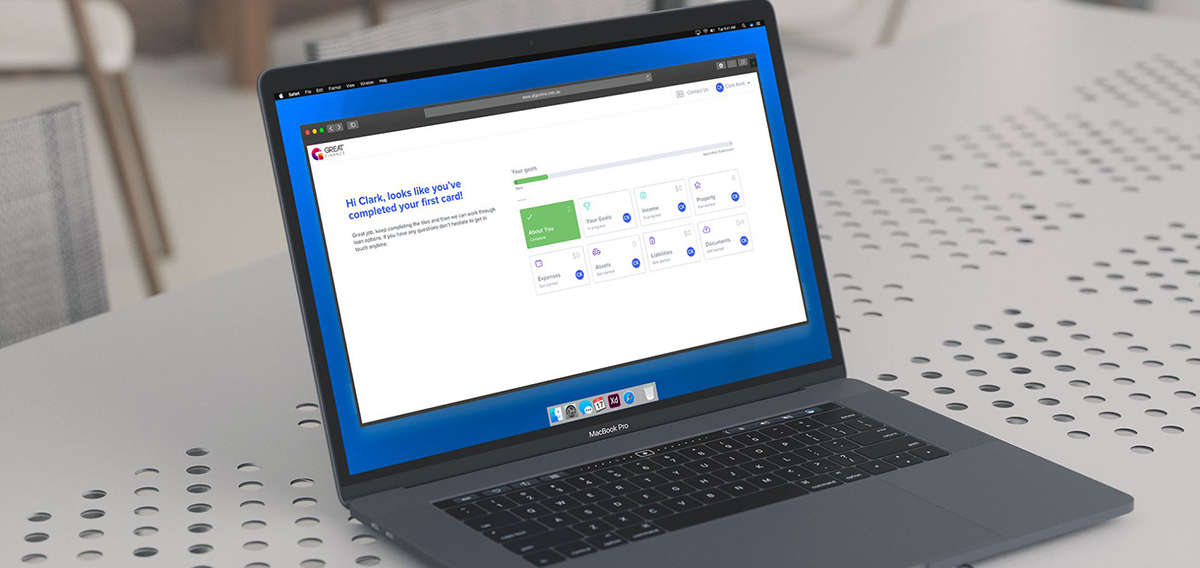 Collect the right information at the right time
Customer360 is your digital customer information collection tool. Give your customers a seamless experience and collect the right documents and right information at the right time. It's time to get your applications moving faster.

Commercial finance made simple
The Business platform is the only platform of its kind in Australia that is designed to help unlock the commercial lending market for residential brokers. With built-in training, sales tools and dedicated support you'll fast-track your path to diversifying to business lending.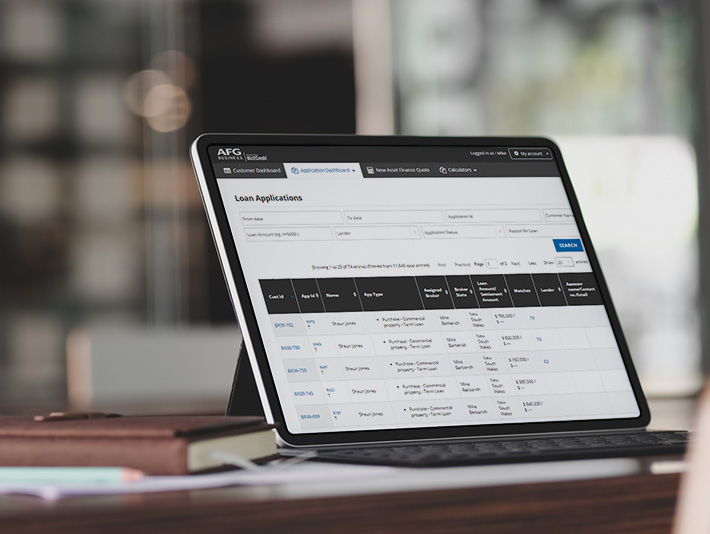 Would you like a demo of Suite360?
We're continuously developing the right technology to grow our brokers' businesses. 
We believe that partnering with us and accessing our systems and support will enable you to streamline your business and allow you to focus your energy on growth. 
For more information on our technology suite, book a demo with the team today and we'll be in touch. 
It's like having your own business analyst
Analytics extracts and analyses data from your applications, contacts and commissions on a daily basis. With a host of pre-defined reports, Analytics will eliminate the guesswork, giving you the insight to help you make better and faster decisions.
With clever reporting on your business patterns and customer statistics, you're able to develop better forecasting and counteract any negative business trends before they impact your bottom line.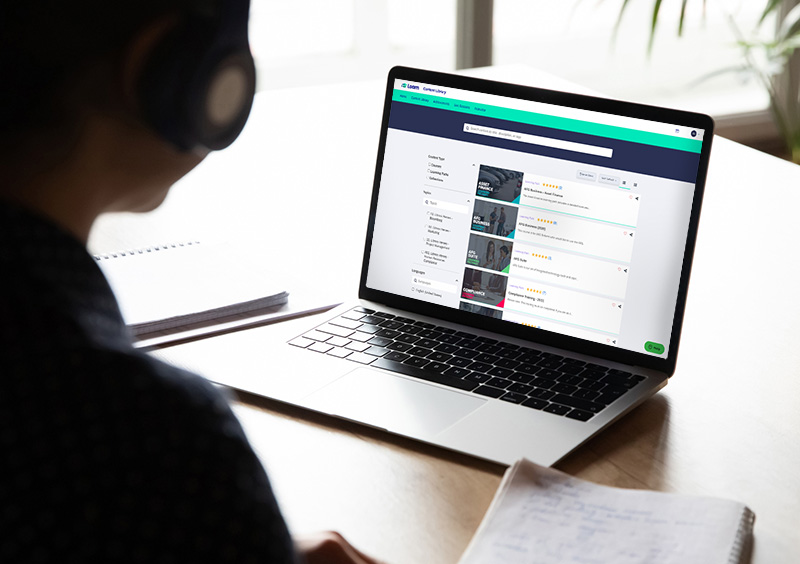 Take your professional skills to the next level
Your professional development is in good hands with our award-winning Learning and Development platform, Learn. Packed with videos, guides, on-demand webinars and step-by-step instructions we have Learning Pathways for you to develop yourself, your business and your team.
Learn will automatically track your CPD points and ensure you stay ahead of your professional development requirements at all times.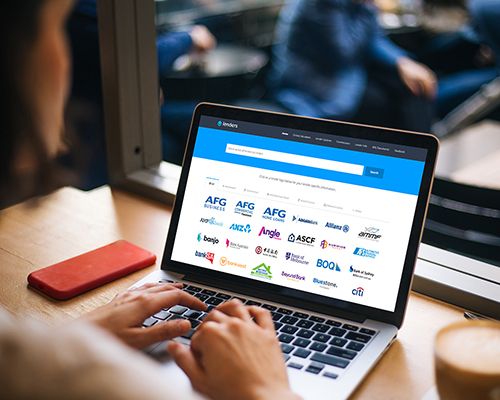 Your lender search engine
Lenders is your library of lender and key business partner information. Continually updated by the team, Lenders let's you search, track and deep-dive the latest information on every lender on the panel.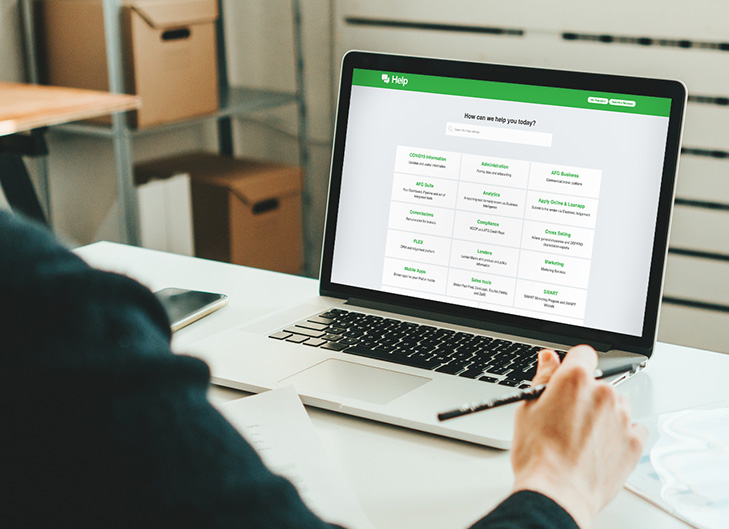 Get the answers you need when you need them
Help is your digital knowledge base for everything broking and AFG. Authored by our staff with new information added on a daily basis, Help is your first stop to find the right answers. Backing up Help is our friendly support team who are also on-hand to help find the answers to your questions.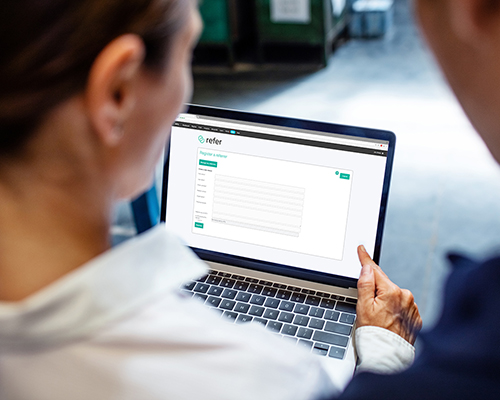 Grow your referral business pipeline
Refer helps you streamline the lead process, a tool both you and your referrers can use where leads are sent through electronically to you and then automatically populated into CRM.
Refer can also assist you to meet your NCCP obligations with all the information stored in the right place when it comes to your referrer register. It just couldn't be easier.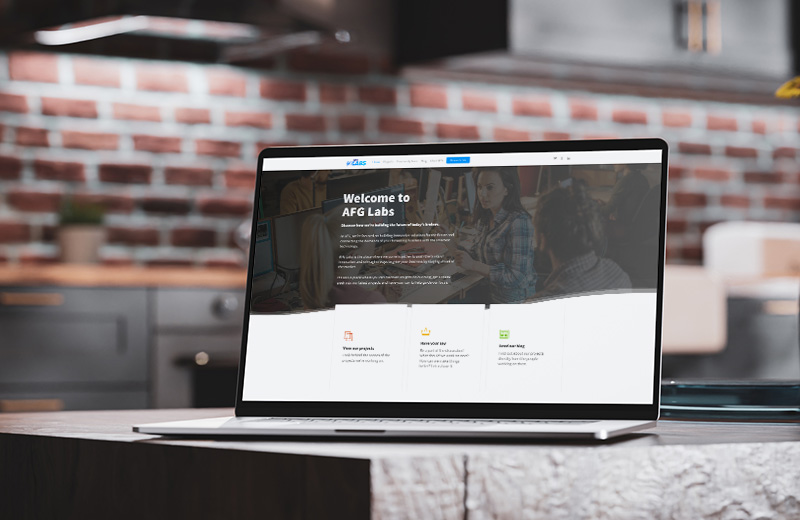 Explore our innovation hub and have your say
AFG LABS is your window into innovation at AFG. At LABS you can view our upcoming projects, get the latest technology updates or contribute and vote on technology features and ideas to help shape our product roadmaps.
Grow your business and join AFG.