The July 2022 Broker Insights webinar helped brokers make sense of the RBA cash rate rises, with in-depth analysis from CoreLogic on how Australia's housing market is shaping up in 2022.
Our Broker Insights Webinar 2022 series was back with a bang in July. The third instalment for this year featured industry experts and AFG staff covering topics essential for brokers.
At the time of recording, the RBA (Reserve Bank of Australia) had increased the official cash rate to 1.35 per cent, lifting 0.50 points from the previous rise on 8 June. It is expected that the cash rate will rise further throughout the year.
To help us make sense of the three cash rate rises we've seen in as many months, we invited Tim Lawless from CoreLogic to be our guest speaker for the session.
Tim's analysis of the housing market was essential viewing, so here are five key takeaways from his presentation:
1. The cash rate rises did not start the slowdown of the market
"I just wanted to remind everybody that this slowdown that we're seeing in the market isn't completely to do with higher cash rates and higher variable mortgage rates," Tim indicated in our webinar.
In fact, as Tim pointed out, growth in housing values was slowing well before the cash rate started to rise, with factors such as housing affordability challenges, rising fixed-term mortgage rates, lower consumer sentiment, and tighter credit conditions over the past year all contributing to the changing momentum.
2. Our capital cities have experienced a slump in growth
Most of the capital cities across our nation are seeing a drop in growth rates.
Conditions started to diversify with a sharper decline in rates being seen across Melbourne and Sydney.
"It's pretty normal for Sydney and Melbourne to lead the upswings as well as the downturn," Tim elaborated of the trend, "however, it's pretty hard to find a region around the country that isn't losing momentum."
Tim noted Darwin and Perth as capital cities that have experienced a recent second wind as state borders have opened.
3. The housing market decline has been sharper since interest rates rose
Tim highlighted that the steep decline in growth across the country has been a reaction to the interest rates being pushed higher over the past few months.
"It does look like the first rate hike on 5 May was the inflection point in the rate of slow down. The data tells us that it particularly accelerates in markets like Sydney and Melbourne," Tim said.
The growth trend has been more robust in the regional markets across the country. However, Tim noted that it is easing in popular regional areas that have seen strong rises in value in the past few years, such as Newcastle and Lake Macquarie, Geelong, the Sunshine Coast, and the Gold Coast:
"I think what we've seen in a lot of those regional areas is a bit of a structural change in the underlying demand profile. Now that we're seeing a lot more companies adopting or formalising their hybrid working policies, we will probably see more people willing to base themselves in these regional areas that are commutable."
"Even though we're still seeing growth across the regions, they've been a little bit insulated. We're seeing the same trends of growth rates slowing down, and I think going forward, we're going to see a more broad-based reduction in housing values."
4. There are fewer new home listings in 2022 than there were in 2021
The flow of new listings coming into the market is now easing from recent highs. In the four weeks ending 10 July, there were 37,280 new home listings nationally, which is 3.4 per cent lower than it was at the same time last year but still 6.2 per cent above the 5-year average.
"Vendors seem to be rethinking their selling strategies, either withdrawing their home from the market, lowering their price points, or probably reconsidering whether or not now is a good time to be testing the market," Tim says of the lower listings trend.
5. Owner-occupier numbers have declined more rapidly than investors this year
The growth in new housing finance commitments has slowed as housing conditions have cooled in the past year. However, investor lending has been more resilient.
"It looks like investors are going to be the sweet spot if you're looking to grow your market share or continue with growth in your books," Tim advised.
First home buyers have recorded the most significant slowing, with a 4.7 decrease in lending over the past 12 months.
"We know this sector of the market is a bit more challenged from things like the affordability of saving for a deposit," Tim said.
What else did I miss in the webinar?
We also heard from Shirley Elliot for an update on all things compliance, Mark Hewitt on industry matters, and Them Lam and Joseph Khal on how their teams have been excelling in their support to members.
If you're an AFG broker, remember that you can catch up on this impressive array of guest speakers, as well as Tim's presentation, by logging into Learn and watching the recording here.
---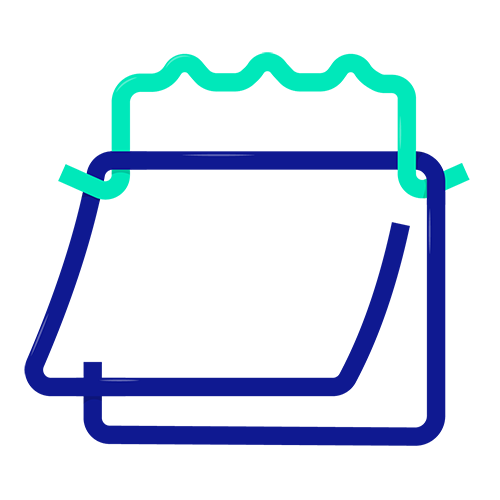 Register for the webinar today
Anyone not signed up to watch the webinar can join in and listen! Over 900 leading brokers nationally have registered for their dose of relevant industry content and updates in 60 action-packed minutes.
Each webinar is devoted to tackling a different topical issue with the help of industry leaders, brokers, and AFG staff.