Start-up finance for your business​
We began our business back in 1994. Our office was so small we had to move the photocopier outside each morning so all four staff members could get to their desks. We've grown to be a national, listed company, with multiple photocopiers we don't need to move! We'd love to help you turn your idea into reality, just like we did.
One of the most important times for a business to have funds is when they are starting out. It's also when a new business is often unproven and has no track record — many lenders shy away from this perceived risk. We're here to listen and help.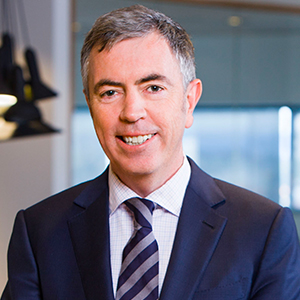 Brett McKeon
Non-Executive Director
Let's help your business on its way
If you choose to provide your information, it will be used to offer or provide you with our services and/or the services of our associates. We may also ask you for feedback. We may not be able to assist you if you do not provide your information. We may need to disclose your information to other organisations providing services to us, that may be overseas. If you would prefer not to receive marketing material you can always unsubscribe. We include a simple unsubscribe feature on all electronic marketing materials that we send. Our Privacy Policy (which is available on this website) contains information about how you can access your personal information and request corrections or lodge a complaint. Information about who we are and how to contact us is available on this website.